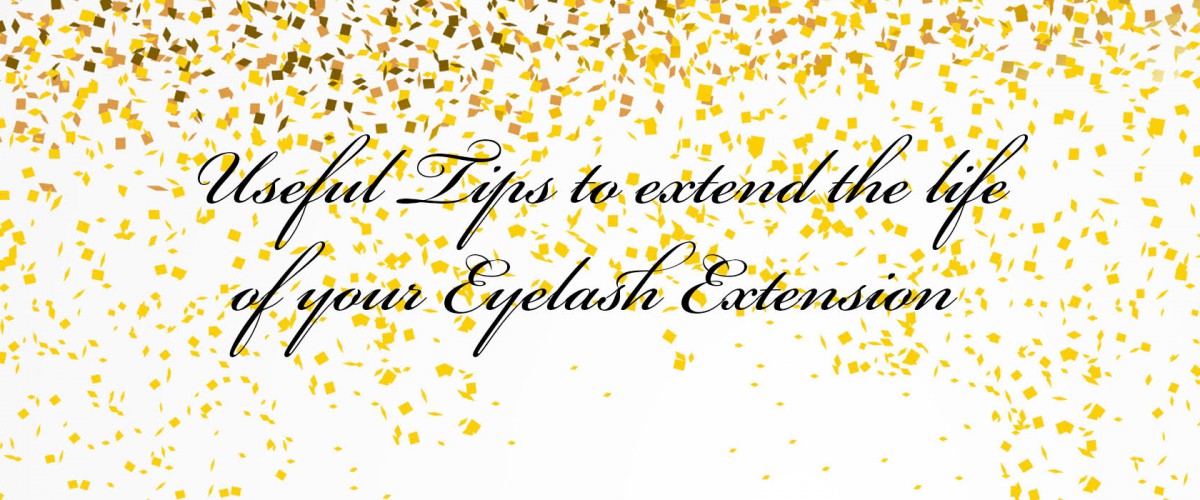 Extending the life of eyelash extensions is necessary, that's why we give you the right advice:
Useful Tip 1: When you shower
When you shower, keep a towel in easy reach so that you can gently pat your eyes between washing and conditioning your hair. This saves you rubbing your eyes to clear your vision so that you can locate the conditioner.
Useful Tip 2: After you shower
After you shower you can gently dry & shape your eyelashes using your hair dryer on the lowest setting. Hold the dryer at least 20 centimeters below your face and gently coax the eyelashes with your index finger in an upward motion until they are dry. Taking care of your lashes will increase the life of eyelash extensions.
Useful Tip 3: Keep your face off your pillow at night
Keep your face off your pillow at night. It's not hard to understand why sleeping with your face on your pillow can pull your eyelash extensions out–especially if you ever move your face around while you are sleeping. Instead, try to sleep on your back (with a pillow under your knees for improved comfort) so that your eyelash extensions aren't touched throughout the night.
Useful Tip 4: Be gentle with your eyelash extensions
Be gentle with your eyelash extensions. Obviously, the more you avoid touching and rubbing your eyelash extensions, the longer they will last. Use mild, low-alkaline soap to remove any eye makeup and use oil-free makeup removers. When brushing your eyelash extensions, brush down and out with very light pressure.
Useful Tip 5: Don't Use Waterproof Mascara With Extensions
Though you don't have to wear mascara once you have extensions, sometimes you might want to add some extra drama to your look. In that case, avoid waterproof formulas at all cost. They're much harder to remove and all that tugging is bad news for the life span of your lash extensions.