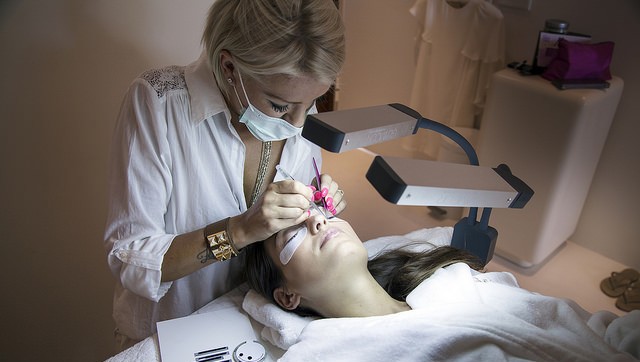 Whether you're a lash-challenged lass or simply looking for a new look, Lash by Jayne offer the very best high-end, one-by-one Russian Volume semi-permanent lash extensions here in Ibiza. If you've ever been curious about the procedure, we asked founder Jayne Brami – who trained in London in 2008 then started specialising as an eyelash technician in Ibiza – to give us ten reasons why you shouldn't hesitate to make that appointment!
1. Well, obviously Lash by Jayne is based here in Ibiza, so of course you'll get to experience the wonderful white isle! But in addition to that, Jayne's skills are second to none when it comes to eyelash extensions, creating exclusive and bespoke looks for each client, using a variety of styles and application techniques to achieve the most flattering – or should we say fluttering, yes, pun intended – looks possible. A self-proclaimed lash obsessed lash technician, your lovely lashes are in the most experienced and best of hands.
2. Ready, set, run-out-the-door! Jayne says once you've had your eyelash extensions applied, you can relax and indulge in an extra hour of beauty sleep every night, as you'll wake up looking ready to go in the mornings (or late afternoons, if you've been out enjoying Ibiza's nightlife)!
3. FREE dose of 'lash-esteem' with every set of eyelash extensions by Lash by Jayne. What's that, you say? Lash esteem, the natural confidence boost you get from having beautiful lashes, 24/7…
4. Enjoy the downtime and relax for the entire experience. Lie back and think of… well, anything that makes you happy, as Lash by Jayne get to work on your extensions. Everyone deserves to open their eyes and not only look refreshed, re-energised and re-vamped, but also feel it too, after some well-deserved downtime in the salon.